Church for Families
Here at the Bridge, we are passionate about bringing a wholesome church experience to the whole family. We have built beautiful environments for our children to play, dance, sing and learn about God's love with their friends, while mom and dad attend the church service. We also know how hard it is sometimes to get the whole family out of the house to get to church, so if you miss a week in-person you can watch our kids content anytime online.
We are so blessed to have the opportunity to serve you and your children and we hope that this time to learn and play together is a blessing to you too.
Make it Fun, Make it True, Make it Stick
Teaching kids who God is and how he wants them to live.
Make it Fun
We believe that when we Make it Fun, it allows us to open the door to engagement, conversation, connection and learning.
Make it True
The Make it True experience is our large group time when kids have the opportunity to interact with other peers and leaders through praise, worship, and Bible stories that are brought to life through fun and interactive storytellers.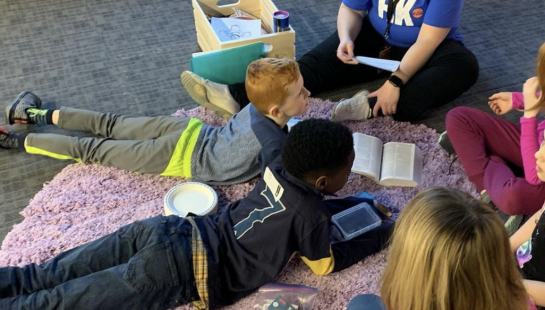 Make it Stick
The purpose to Make It Stick is to help our kids understand and remember the lesson of the week. This happens in small groups with fun activities that review the Bible story, memory verses and the big idea of the morning.
WATCH BRIDGE KIDS CHURCH ONLINE
Here at Bridge Kids Online you will find links to our weekly videos and songs on our Facebook Page! We are praying for you and your family and hope that this opportunity to learn together is a blessing to you.