Make Waves at Bridge Kids Camp!
Join us live for a memorable week that will allow kids to grow their faith as they understand how they can make waves and share God's love with the people around them. Games, Crafts, Snacks, Music and a lot of God's Word our week will be packed with fun, laughter and growing relationships.
WATCH BRIDGE KIDS CHURCH ONLINE
Here at Bridge Kids Online you will find links to our weekly videos and songs on our Facebook Page! We are praying for you and your family and hope that this opportunity to learn together is a blessing to you.
Make it Fun, Make it True, Make it Stick
Teaching kids who God is and how he wants them to live.
Make it Fun
We believe that when we Make it Fun, it allows us to open the door to engagement, conversation, connection and learning.
Make it True
The Make it True experience is our large group time when kids have the opportunity to interact with other peers and leaders through praise, worship, and Bible stories that are brought to life through fun and interactive storytellers.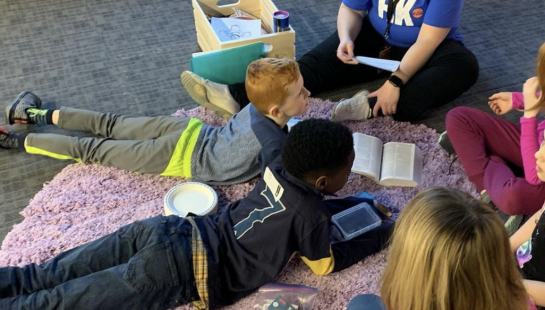 Make it Stick
The purpose to Make It Stick is to help our kids understand and remember the lesson of the week. This happens in small groups with fun activities that review the Bible story, memory verses and the big idea of the morning.
MONTHLY SUBSCRIPTION BOX
You have likely found the pandemic challenging as a parent at times, and we get that. We want to support you, and now we are ready to take it to the next level!

When you subscribe, you will get a box filled with activities that are fun and kid driven. Then you can join us each week online for exciting, faith driven content. One of the best parts? We'll deliver your box right to your door thanks to a few fantastic volunteers in your area.
Sign Up Now